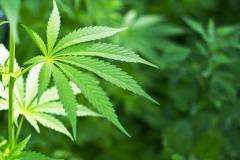 Related MCIG How Would a Hypothetical Marijuana ETF Do This Year? 5 Ways To Play The Hottest Trend In Cannabis
Last week, Benzinga sat down with Alan Brochstein of the 420 Investor newsletter. He has been one of the first analysts to cover the sector in-depth and offered his valuable outlook on the budding industry.
Brochstein will not be out there shorting Anheuser Busch Inbev (NYSE: BUD) and the beverage companies, or anticipating the country turning into a "bunch of stoners."
"The whole space has a market cap of between $12-14 billion, all these public companies added up," he said. "In the scheme of things, that's not a lot. Just one beverage company would be $30-40 billion -- and that company has a lot of profits."
Brochstein's thesis remains that current users will now be able to acquire cannabis through "legal" channels. When asked how the change in this dynamic will affect the fundamentals of cannabis, specifically, the economics of "supply and demand," he answered by giving his take on the dynamic of "public" versus "private" investment -- and whether or not a new sector for the U.S. economy is emerging.
"A lot of people see what's going on and think there's going to be more demand because its legal," he noted. "There's a demand for legal marijuana [compared to black market marijuana]. There's companies out there that can help people be more productive in growing, and so you're seeing the build-out that's going to happen. Legal recreational marijuana creates the need for high-quality marijuana at an affordable, competitive price. On the black market, they didn't care about being efficient...It's not just about more people getting high."
Related: Feds Approve First-Ever Medicinal Marijuana Study
Benzinga asked what investors should look for if they desire to invest in the sector. Brochstein says try to identify companies that are doing the "right thing." In his view, "Everybody knows these stocks are expensive, there's no way you can make the case. But nobody knows the future."
One such example is mCig (OTC: MCIG).
"MCIG started off with a $10 vape pen," he said. "They almost envision themselves as being the Apple of the industry. CEO and founder Paul Rosenberg [is] strictly a businessman, he owns about half the stock. He then brought on some talent and gave them his stock to help the company. Why? Because he knows the stock is overvalued, but if you can [evolve a company] without diluting your shareholders, that's what I mean by doing the right thing."
One final tip from Brochstein for potential investors is to read the filings.
He emphasizes the "Three Ps: people, pecuniary, the plan. Does company have right capital structure? Or money to execute their plan? These are venture capital people -- these are not mature companies. You need forward-looking people that can adapt to change and that are shareholder friendly."
This is the second of a two-part interview.
For those interested in further analysis on this new and controversial sector, visit the homepage for the 420 Investor Letter.
Posted-In: Alan Brochstein Budweiser cannabis cannabis industry marijuana medicinal marijuana pot Recreational Marijuana vapeEducation Commodities Economics Markets General Interview Best of Benzinga
&copy 2014 Benzinga.com. Benzinga does not provide investment advice. All rights reserved.
Most Popular A Closer Look At Marijuana Stocks With Alan Brochstein The Hows And Whys Behind Microsoft Windows Vista's Tumble Cramer Not Worried About Salesforce.com Slide Have We Seen The Top Of The Market? AT&T CFO Lays Out Key Questions In Comcast And Time Warner Merger Stocks To Watch For March 24, 2014 Related Articles (BUD + MCIG) A Continued Look At Marijuana Stocks With Alan Brochstein Constellation Brands Hits 52-Week High - Analyst Blog Bud Light Expands Lime-A-Rita Franchise #PreMarket Primer: Thursday, February 27: Markets Anxious To Hear Yellen #PreMarket Primer: Wednesday, February 26: Bitcoin Faces Another Major Setback AB InBev Posts Rise In Q4 Profit Around the Web, We're Loving... MLM's Score a Victory on China Ruling Lightspeed Trading Presents:How to use Automated Trading Strategies With Trade Ideas Palo Alto Networks Buys Cyber Security Firm